Art by Jordan
A customized portrait of your fur baby
I have always wanted to find a way to incorporate my art into my love for animals. I began practicing traditional art, but fell in love with digital art. I began my digital art journey, when I made the logo for Captain Creek Ranch. With me making the portraits digitally, It can be as customized as you want! I have been making dog portraits for a few years, and have made a lot of families happy.  Need ideas for an upcoming Birthday or Christmas present? Maybe you miss your pup, and want to bring them back to life through art! Order yours today!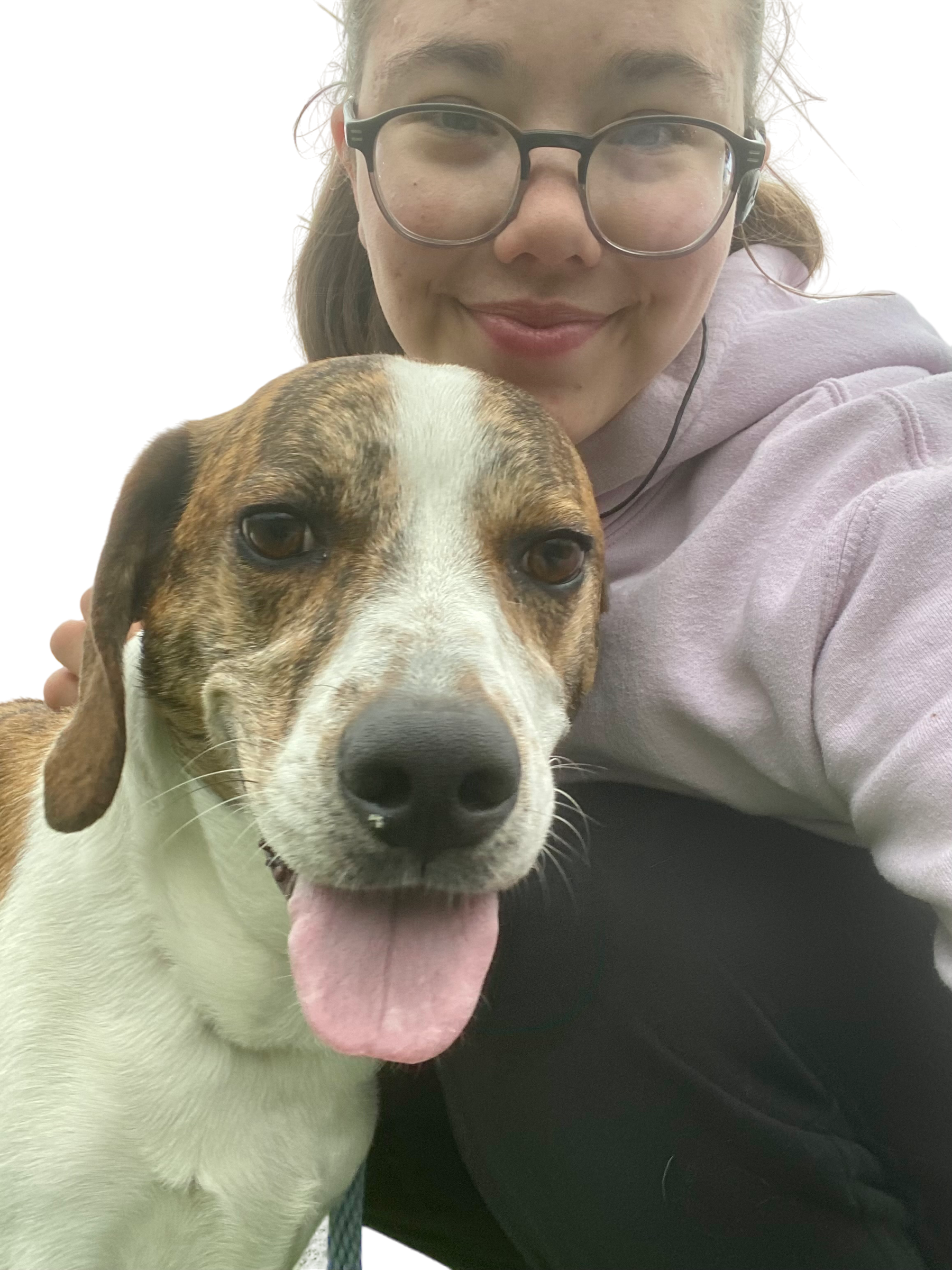 Cost
$170 for a pet portrait on a canvas – includes domestic shipping (17 x 25)
$25 extra for any additional pets on the painting
(Bundle and Save multiple pictures for a discount! Email for pricing)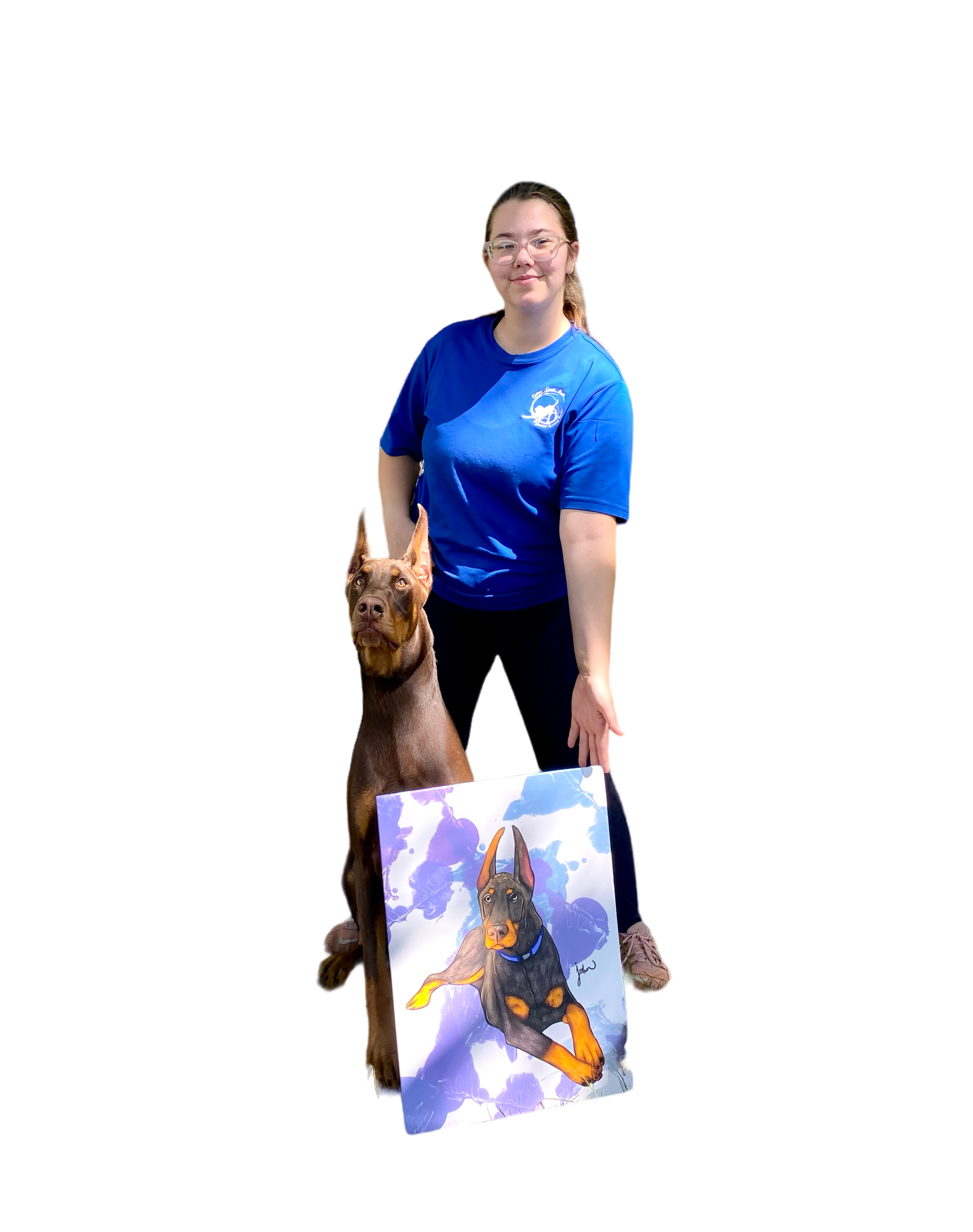 Requirements
Will need decent reference photos 
Half down, Half after completion 
Let me know the colors, background, anything additional you want on the painting
All paintings take a few days for completion, two weeks for shipping
Order yours Today!!
A customized portrait of your fur baby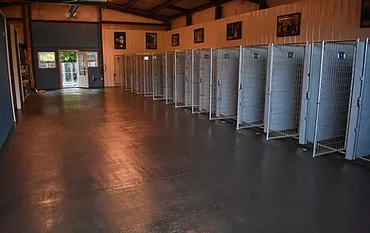 Boarding
Our overnight boarding services includes a spacious stress free private suite for your dog; a daily maid service; two meals a day (unless otherwise requested); and private play sessions. Owner has 30+ years experience. No inexperienced staff will be attending your pet. No pet is ever cage boarded.
Grooming
Our world class groomers work on every breed and size. Grooming includes a bath, cleaning of the ears, anals externally expressed, nail trims along with the haircut you desire! Not all dogs need a haircut, we offer Deshedding treatments for those with short coats that need their loose hair removed.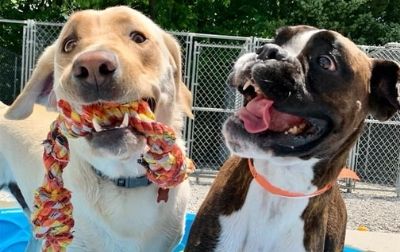 Doggie Daycare
Treat your dog to a fun and active day away! Is your pup stressed out from being left at home alone all day? Maybe bored enough to eat the couch or favorite shoes? Bring your dog to Captain Creek Ranch for the day. It is a fun way to give your pup exercise, stimulation and socialization!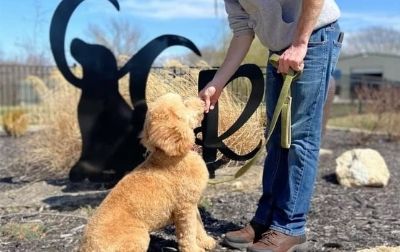 Training
At Captain Creek Ranch Inc. We specialize in training that consists of positive reinforcement that is tailored to each dog and family. Whether you need a little assistance with a new puppy, or have an older dog needing a different direction; we can help you!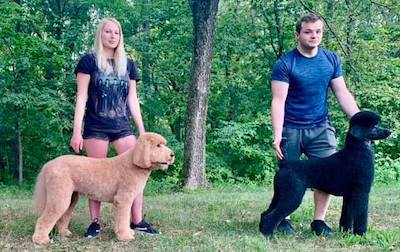 Grooming School
Dan Hoover, owner and instructor, is a 1983 graduate of The New York School Of Dog Grooming. Dan has a wide range of knowledge and expertise grooming all breeds of dogs. This intense grooming course is a 12 week hands on program that moves at your pace with an emphasis on scissor work.