We Provide The Best Care
For Your


Best Friend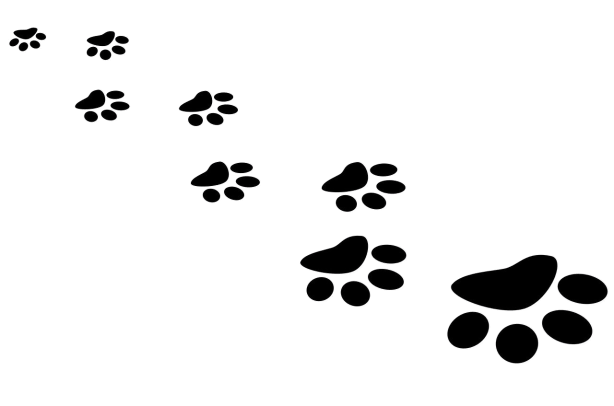 Get The Best Pet Care Services
Captain Creek Ranch offers grooming, boarding, daycare and training services for all types of dogs.
Happy to welcome you

to our circle of friends
This was from the news during the covid situation. We are not offering free boarding anymore. Learn more about this story here.

Open Hours
Mon - Sat: 7am - 7pm
Sun: 8am - 10am and 5pm-7pm

Daycare:
Half day: 7am-Noon
Full day: 7am-7pm
We do not have drop off Daycare on Sundays, or Holidays. Reserved for Boarders only.
Your pet's health and well-being,
are our top priority.
Check our services for your best friend.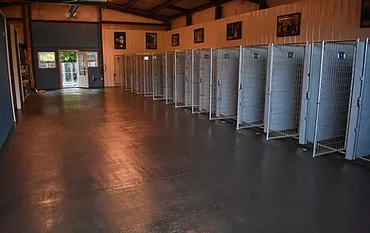 Boarding
Our overnight boarding services includes a spacious stress free private suite for your dog; a daily maid service; two meals a day (unless otherwise requested); and private play sessions. Owner has 30+ years experience. No inexperienced staff will be attending your pet. No pet is ever cage boarded.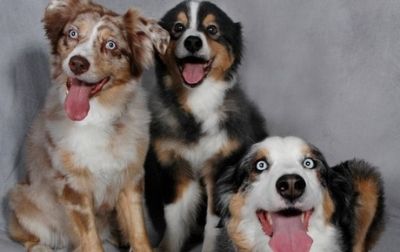 Grooming
Our world class groomers work on every breed and size. Grooming includes a bath, cleaning of the ears, anals externally expressed, nail trims along with the haircut you desire! Not all dogs need a haircut, we offer Deshedding treatments for those with short coats that need their loose hair removed.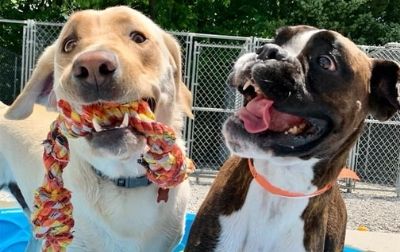 Doggie Daycare
Treat your dog to a fun and active day away! Is your pup stressed out from being left at home alone all day? Maybe bored enough to eat the couch or favorite shoes? Bring your dog to Captain Creek Ranch for the day. It is a fun way to give your pup exercise, stimulation and socialization!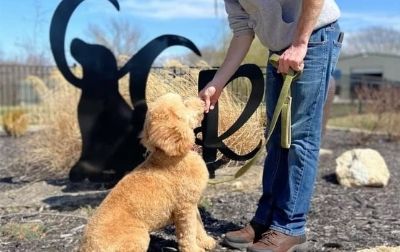 Training
At Captain Creek Ranch Inc. We specialize in training that consists of positive reinforcement that is tailored to each dog and family. Whether you need a little assistance with a new puppy, or have an older dog needing a different direction; we can help you!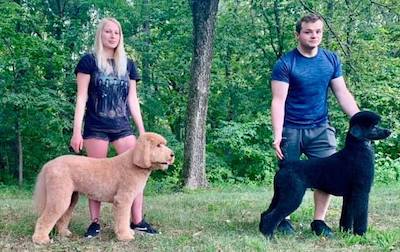 Grooming School
Dan Hoover, owner and instructor, is a 1983 graduate of The New York School Of Dog Grooming. Dan has a wide range of knowledge and expertise grooming all breeds of dogs. This intense grooming course is a 12 week hands on program that moves at your pace with an emphasis on scissor work. 
We Provide
Transportation!
Transportation offered for all provided services as well as needed vaccines.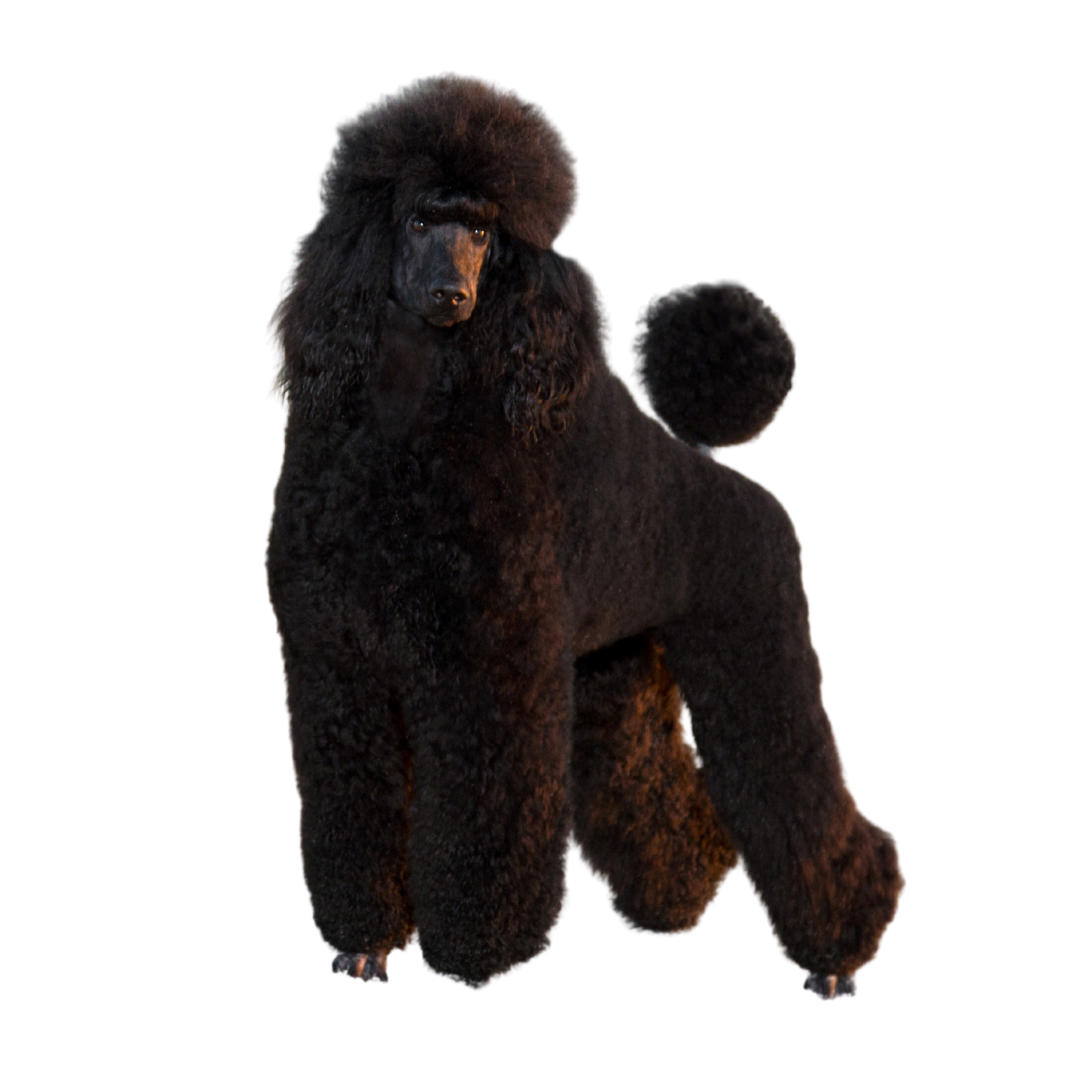 Court Hill Poodles is a family owned well-known team of breeders, groomers, and handlers. We breed to produce intelligent, healthy, beautiful poodles with flawless temperaments and sound movement. The type that are intended to be both champion AKC show dogs and desirable family companions.
Sherri Skaggs - Animal House
I am presently the owner of Animal House Pet Grooming. I have been a groomer for over 30 years. I know that finding a groomer you can trust, one that truly enjoys working with your pet, can be a daunting task. I have known Dan Hoover for over 20 years. When Dan moved to Kansas City he worked with my mother for some time. My mother has groomed for over 45 years and provided the highest quality grooming north of the Missouri river. Dan absolutely provides the same quality service. I purchased a grooming salon in the early 90's that Dan had laid a solid foundation for. The grooming salon is thriving in the Johnson County area to this day. Dan's show dog experience of grooming various breeds makes him a leader in the industry. Let's face it, your pet has two locations he frequently visits the vet and the groomer. Both experiences need to be positive and peaceful.
Dr Paul W. Slyter DVM - Bonnor Springs Animal Hospital
I have been a practicing veterinarian for about 25 years. I have had the experience to work in multiple states and multiple practices. Over the years I have seen a lot of groomers come and go. Because of Dan Hoover's popular reputation it has forced him to operate from two locations. I feel fortunate he has chosen my clinic for his second location. Since I have had the opportunity to see many groomers over the years, I can tell you without hesitation Dan sets himself apart from his competition. Not Only is he an expert on all breed designs, he is the kindest and most understanding individual to your family pet.
Dr. Ron Lee, DVM - Eudora Animal Clinic
Since I met Dan Hoover at Captain Creek Ranch, we have been referring clients to him for their pet's grooming needs. He has vast experience in this field and our unsolicited feedback has always been positive.
Jacki B. Edward - American Pet HairPort
I am the youngest of six sisters. We all grew up in the grooming industry. My mother and all of us have a collective experience accumulation of over 150 years. We groom approximately 30 to 40 dogs a day, and employ several groomers. I can tell you that once in a rare occasion you will see a groomer with the X factor. That is someone whom has that extra artistic ability that sets himself apart from anyone else in the industry. Dan Hoover has the X factor.
Teri Aalders - Empire Pets Owner
My name is Teri Aalders, I am the current owner of Empire Pets Salon and Boutique in Mission, Ks. Dan Hoover founded Empire Pets approximately 20 years ago. He developed the business from the beginning to help it flourish for nearly 10 years. Dan has always presented high quality professional grooming and great customer service. Hand scissors work is his specialty as well as breed specific grooming. Dan is an excellent choice for the most discriminate pet owner.
Natalee L. Beck, DVM - Veterinary Relief Services
I have known Dan Hoover at Captain Creek Ranch for several years. Dan has a wealth of knowledge and experience in dog handling, training and grooming on both the personal and professional levels. I would not hesitate to leave one of my own pets in Dan's capable hands.
Dr. George Schreiner DVM - Eudora Animal Hospital
I have been referring clients for grooming to Dan Hoover for several years. I have only heard positive feedback about his grooming in all cases. Dan is a professional quality groomer.
Dr. Russ W. Erickson DVM - Mission Animal Clinic
I have known Dan Hoover for over 20 years. He is an experienced groomer who always has provided the highest quality grooming services to his clients.
Denise Bradley - Pet Perrfections
I am the former owner of Pet Purrfections in Overland Park, KS. Prior to opening Pet Perrfections, I attended Dan Hoover's grooming school, "The Empire School of Dog Grooming". I received a solid foundation to compete in the market place. While attending grooming school I quickly learned of Dan's serious commitment to his craft. The care he provides to his grooming and boarding clients is unprecedented. My business was located in the same county as Dan's. I would often times refer clients to Dan for specialized breed specific designs. My business was very successful, with gratitude to Dan for giving me a solid foundation. If you are a discriminate pet owner with high concern for your pets well being, and desire high quality grooming. Captain Creek Ranch is definitely your best choice.
Jennifer Orton - Owner of Simply Grooming by Gia
I'm a pet professional, and I am super hesitant to leave my personal pets just anywhere. I have known Dan, the owner for several years now, so when it was time to board my show dog, I knew exactly where to take him. He was able to have his hair brushed every day and a bath and conditioning treatment before he came home. He got individual playtime each day and plenty of time to run and play. I took his complicated diet, and it was no problem. I got daily reports, and got to see photos of him playing and being brushed on the CCR Facebook page. I picked up a happy, healthy, clean, boy, and we're thinking that Felix may need more time at the Ranch! The facility is very clean and there is no icky smell. The outdoor play areas are kept clean and tidy. They even have heated floors for cold days! Book early, they fill up fast!
Judy Brazil - Valued client
As I've come to know Dan Hoover and his team , I have so much regard for his artful work as a premier groomer and his knowledge of dogs. He is a professional in all regards and Captain Creek Ranch clearly reflects his thoughtfulness, expertise, and knowledge at the highest level. Dan's years of professional experience and his high standards are evident in the kind and quality of service and facilities that Captain Creek Ranch provides. Safety, care and comfort are forefront for canine visitors. A highly qualified and skilled staff provides and supports the ongoing oversight, needs and services relating to visitor dogs. Dan has designed and built his grooming/boarding business into one that, indeed, encompasses all dog-related services that a dog owner could be interested in. In a heartbeat, I would recommend your looking into all that is available for your dog(s) at Captain Creek Ranch. Captain Creek Ranch is (as described) truly "a one-stop-shop" and, in my experience, always a FIVE STAR choice!
Jerri Harris - Valued Client
I have taken my pups to Captain Creek for years. I use their boarding while on vacation and my pups feel like they are on vacation too. I LOVE that they post daily pics. I use their grooming services and have never been unhappy. They listen to what I want. One of my pups is very high maintenance and I know they love her and treat her so well. I would recommend Captain Creek to anyone.
Rita Van Dee - Valued Client
The staff at Captain Creek Ranch are second to none!! You know they love their jobs, they greet you and your fur baby with open arms and are knowledgeable on so many different levels. I have experienced several of their services offered. Clean facility, very well run from the minute you drop your fur baby off to the minute you pick them up, I promise you, it will be the best experience for your whole family. The grooming is phenomenal!! The Owner Dan is highly trained for top notch grooming! Lastly I want to tell people who may be looking for a Standard Poodle. Make Captain Creek your #1 choice. I have had Standards in the past before I brought home 2 of Dan's and Wow! Their health, they're beautiful gait, and Dan's Standards have the BEST temperaments I've ever experienced. Captain Creek Standards are very smart which makes training easier on you both.
Viet Vu - Valued Client
Highly recommend Captain Creek Ranch!! It's a two hour round trip commute for us to board our boy, but it is so worth it!
We are very fortunate to have found a team we trust in the care of our boy, Mozzie.
Mozzie (90lbs, male, American Bully) is a solid boy with lots of energy and a hell of a lot of power that we were struggling to manage. He has A LOT of love to share and often does so with all 90lbs. Behavioral issues we struggled with included nipping of people, intense activity/behavior in presence of other animals, pulling/lunging when walking, jumping up.
So we reached out to Dan at CCR to see if their training service would be opened to working with Mozzie and our situation. This was truly the best experience that we could have ever asked for. Through Dan and CCR, we met David who has been an amazing trainer in helping us understand Mozzie's needs in order for us to address his behavioral issues.
David has been very opened to and accepting of Mozzie since the beginning and has always communicated clearly and professionally.
Three weeks of board and train at the ranch, a home visit, and many phone calls in between just checking up on us and Mozzie has definitely reassured us of his care and commitment to his profession.
David's dedication to Mozzie has lead us to a breakthrough. Mozzie, now a regular at CCR, is able to play among their general population and be present in other social settings.
We are very thankful to the team at CCR for helping us find relief knowing Mozzie's in the absolute best care when boarding at CCR.